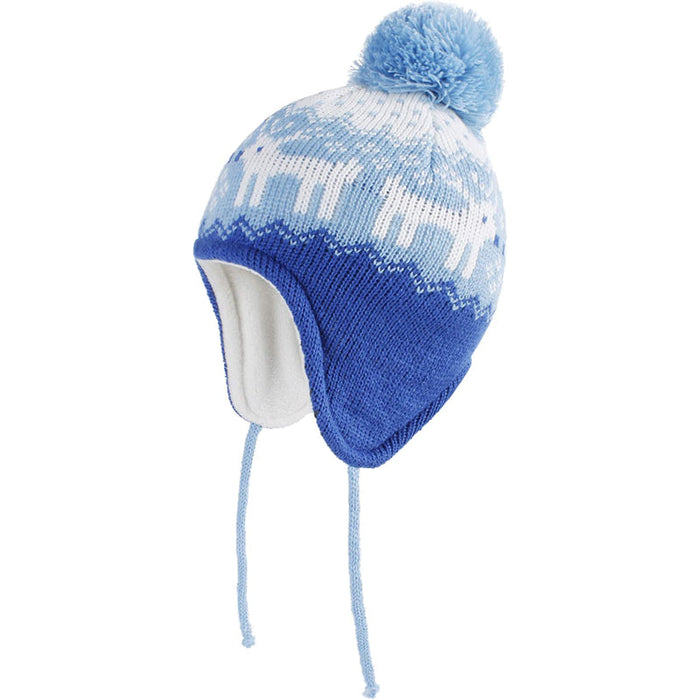 Toddler Kids Ear flap Knit Winter Hat
This cute Toddler Kids Ear Flap Baby Winter Hat will keep your little one warm and snug on chilly days. This Earflap Knit Warm Cap Fleece Beanie is made of 100% Acrylic for enhanced comfort and long-lasting durability. This beanie is meant to protect the baby's head and ears, and it has excellent thermal performance. It is smooth and pleasant for newborns and toddlers, has high flexibility, and is simple to put on.
Specifications:

100% Acrylic

Hand Wash Only

SIZE: Different size for your choice.【0-6Months(44-46CM/17.32"-18.11"),6-12Months(46-48CM/18.11"-18.9"),1-2Years(48-50CM/18.9"-19.69"),2-3Years(50-52CM/19.7"-20.5"),3-6Years(52-54CM/20.5"-21.58")】

MATERIAL: These hats are made of different materials. Please choose according to your needs, and keep your baby warm in the cold fall and winter days.

DESIGN: We designed a series of cute animal hats for Baby Boys and Girls to keep them warm and cute, also the hat is designed to protect the baby's head and ears, thermal performance is very good.

Feature: it's very soft and comfortable for babies and toddlers, has good Flexibility and is easy to wear. And HAND WASH is suggested.

Occasions: Winter beanie hat for babies and toddlers playing cold outdoor activities, Skiing, climbing, camping.