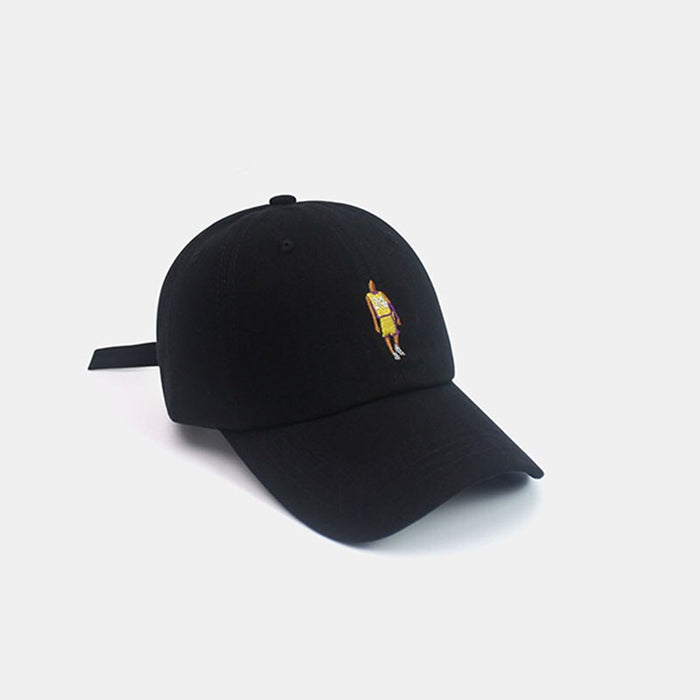 Embroidered Black Mamba 24 Dad Hat
Introducing our Embroidered Black Mamba 24 Dad Hat, the perfect accessory to showcase your unique sense of style and pay homage to the basketball legend, Kobe Bryant.

This eye-catching hat combines trendy embroidery with a classic dad hat design. 

Whether you're a basketball fan or simply appreciate the art of embroidery, this hat is a perfect addition to your collection.

Embrace the trend, show your respect, and elevate your style with this one-of-a-kind accessory.

FEATURES:
Unique Embroidered Design: Our hat features an intricately embroidered pattern, adding a touch of artistry and individuality to your daily attire. The Black Mamba 24 logo serves as a symbol of respect and admiration for the legendary Kobe Bryant, making this hat a statement piece.

Trendy Baseball Cap Style: Our dad hat provides a comfortable and stylish fit for both men and women. It effortlessly blends fashion and functionality, making it suitable for various occasions and activities.

High-Quality Cotton Material: Crafted from premium cotton, our hat offers superior comfort and durability. The breathable fabric ensures optimal ventilation, keeping you cool and comfortable throughout the day.

Adjustable Size: Designed to fit most head sizes, our hat features an adjustable strap at the back, allowing you to customize the fit according to your preference. Say goodbye to ill-fitting hats and enjoy a snug and secure feel.
SPECIFICATIONS:
Pattern Type: Embroidered
Item Type: Baseball Cap
Material: Cotton
Size: Adjustable
 Order now and wear it with pride!