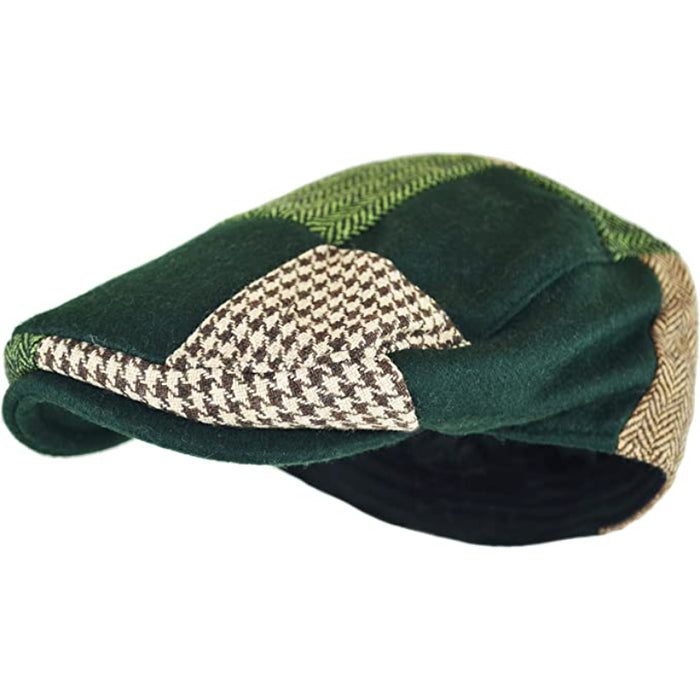 Men's Classic Herringbone Tweed Hat
Visitors are browsing our store
Hurry! this special sale ends in
In Stock

Introducing our Men's Classic Herringbone Tweed Hat, the perfect accessory to complete your look throughout the year, no matter the weather.

With its exceptional design and premium features, this hat offers both style and functionality. 

Upgrade your headwear collection with our Men's Classic Herringbone Tweed Hat. Experience the unparalleled comfort, durability, and style that this hat brings.

FEATURES:
Classic Design and Genuine Herringbone Tweed: Our flat cap showcases a traditional 8-piece Newsboy design, made from handwoven "Herringbone Tweed." With herringbone, plain twill, and plaid color options available, you can choose the one that suits your style. The slightly deeper cut at the rear ensures a secure and comfortable fit, setting it apart from the rest.

100% Premium Wool: Crafted from 100% premium Scottish highland wool, our hat boasts a fabric that is exceptionally soft, tactile, breathable, and warm. Say goodbye to coarse and scratchy polyester "tweeds" found elsewhere, and elevate your wardrobe with this classic fabric that exudes luxury and sophistication.

Water and Stain Resistant: Our sustainable wool tweed is designed to repel light rain, showers, and snow, ensuring you stay dry and stylish even in inclement weather. The Nevis hat combines functionality with timeless style, making it a reliable companion throughout the seasons.

Easy Care and Travel Friendly: Maintaining this hat is a breeze. It can be easily cleaned using a clothes brush or a damp cloth, allowing you to keep it in pristine condition effortlessly. Its strong and durable construction makes it travel-friendly, perfect for your adventures near and far.

Perfect Gift: Renowned worldwide for its luxurious and durable nature, "Herringbone Tweed" is a fabric that stands the test of time. This cap embodies sustainability, history, and style, making it a thoughtful and timeless gift for any occasion.
Make a statement wherever you go and enjoy the timeless elegance of this modern-day classic. Order now and elevate your fashion game!